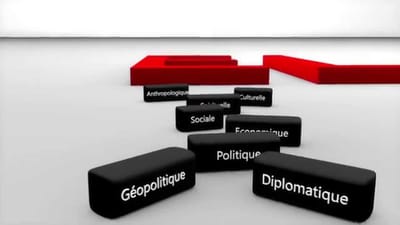 (Fr)
Processus de Changement Sociétal et Soutien au Changement
:
Le programme EL4DEV est un vaste
processus Systémique et Novateur d'INGENIERIE PLURIDISCIPLINAIRE, de COOPERATION TRANSNATIONALE, d'ENTREPRENEURIAT SOCIAL et de GESTION DU CHANGEMENT
usant de la
Technologie
(Technologies de l'information, Développement de nouvelles énergies alternatives et d'autres solutions), du
Divertissement transformateur
(Parcs de loisirs altermondialistes et Complexes végétaux agro touristiques et agro climatiques interconnectés + Médias orientés vers le positif) ainsi que de la
Recherche et Développement
comme moteurs. Ce programme est entièrement
à vocation Sociétale et Éducative
.
Champs d'action :
TECHNOLOGIES DE L'INFORMATION, TOURISME, ENVIRONNEMENT, CLIMAT, AGRICULTURE, ENERGIE, ART, EVENEMENTIEL, EDUCATION, CULTURE, GOUVERNANCE, BIEN-ETRE, COOPERATION NATIONALE ET INTERNATIONALE, ENTREPRENEURIAT SOCIAL
Œuvrer à changer le monde en utilisant de manière noble la
cybernétique (La science des systèmes complexes et autorégulés)
et le
regroupement des talents et bonnes volontés sur le plan international
- Initier, stimuler et entretenir un
mouvement généralisé international d'éthique, de co-ingénierie, de co-construction, de partage de connaissances et compétences pour permettre le progrès
- Enseigner ingénieusement l'interdépendance et élever le niveau des consciences par des expérimentations en temps réel afin d'amener les gens (grâce aux technologies de l'information) à
devenir des acteurs du changement positif
et inverser notre tendance générale à l'individualisme, au matérialisme et au péssimisme –
Conceptualiser des solutions non conventionnelles pour réécrire les modèles socioéconomiques et comportementaux existants puis répondre aux divers enjeux locaux
- Agir de façon singulière au niveau local et combiner ingénieusement les valeurs ajoutées au niveau global afin de
bâtir la future société civile mondiale
- Un
programme altermondialiste
en développement –
Un processus qui nécessite la participation de gens dont les aspirations sont similaires
.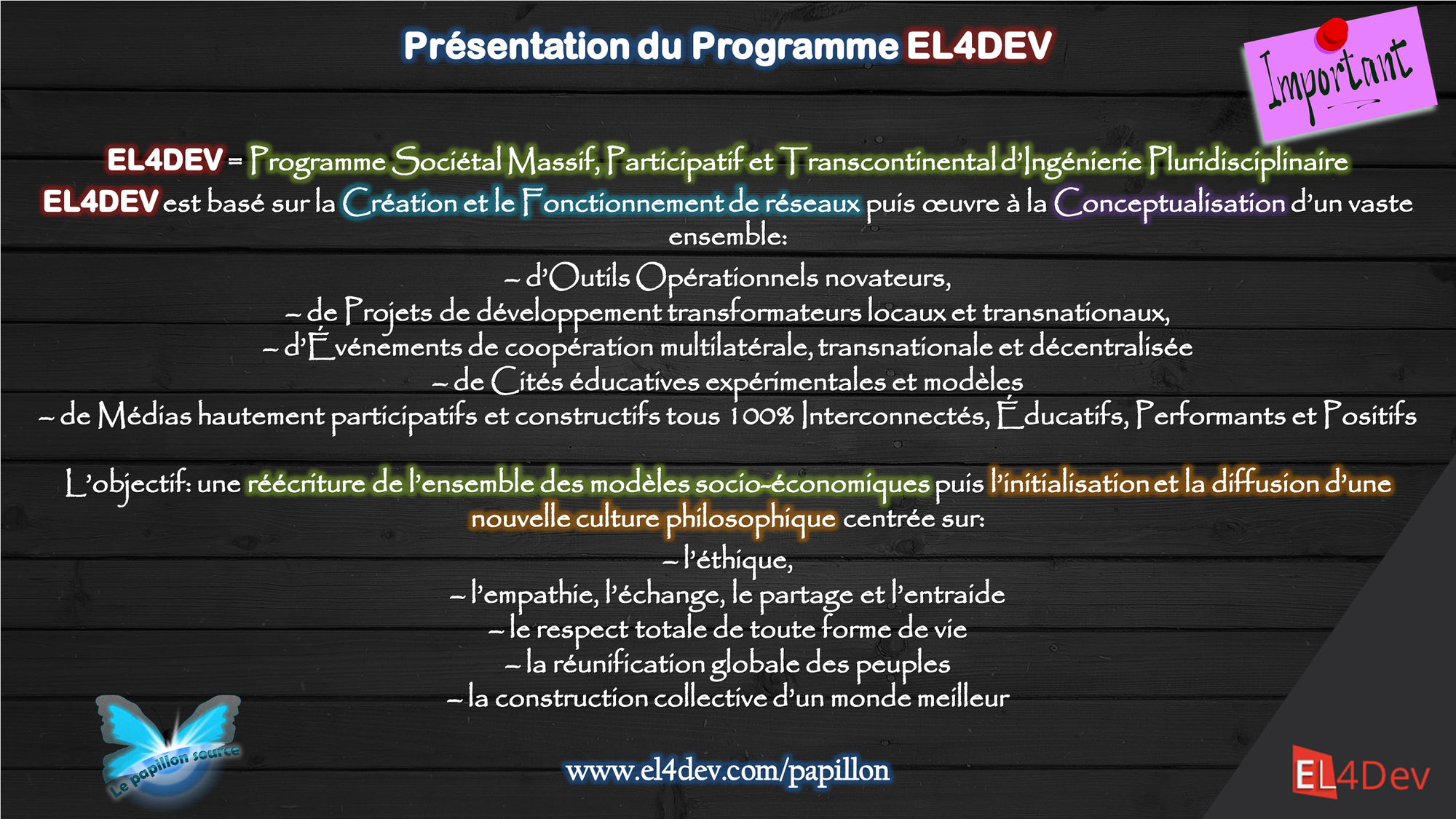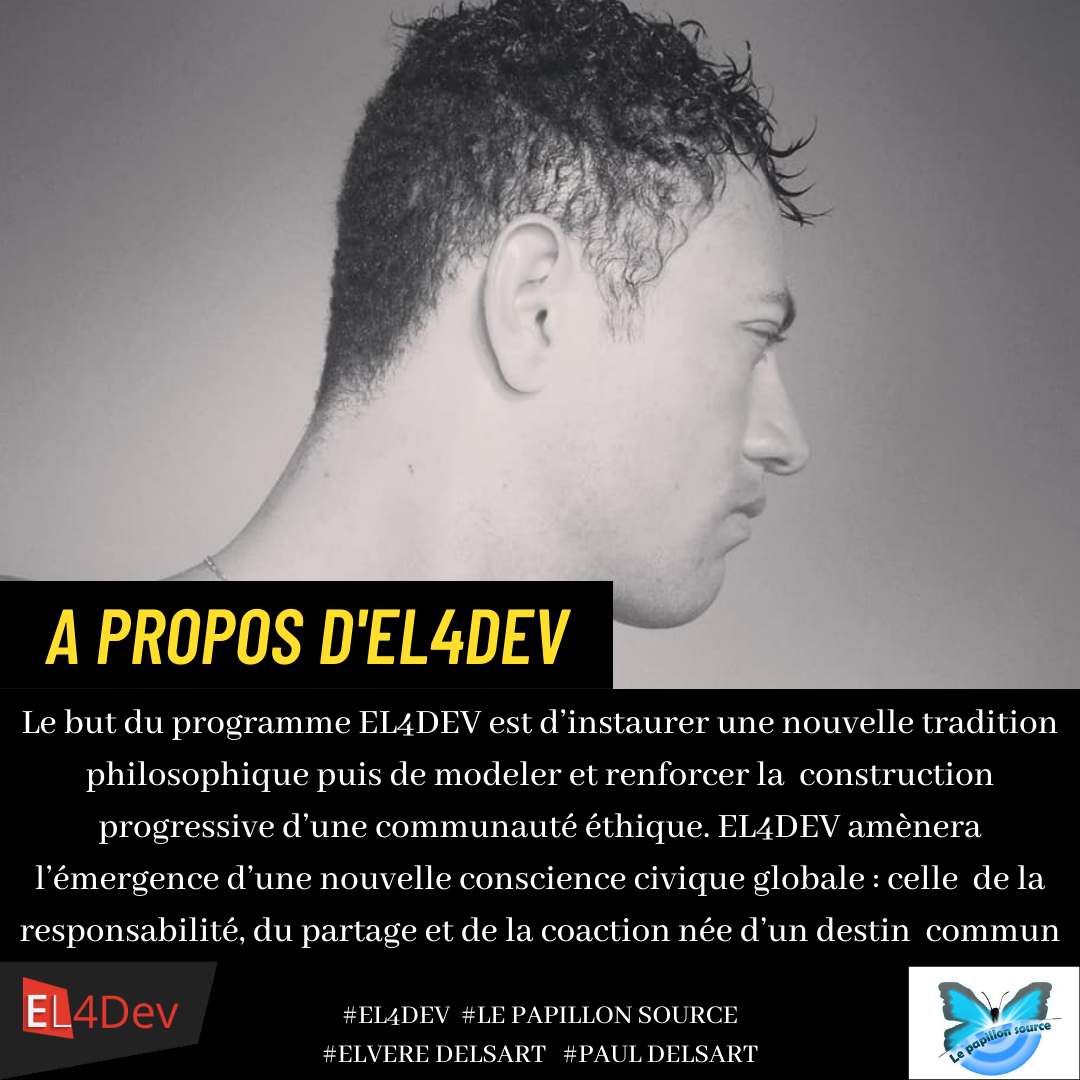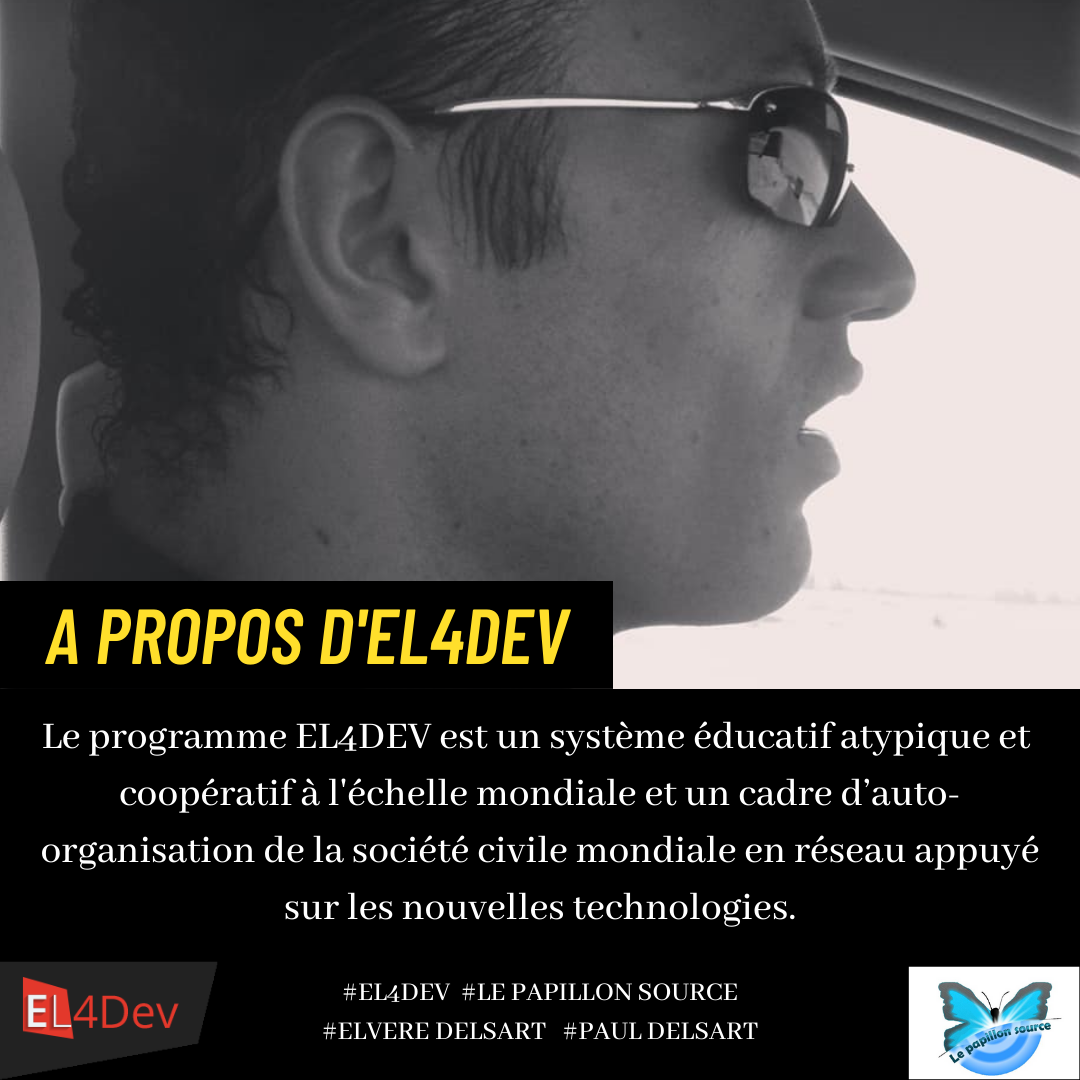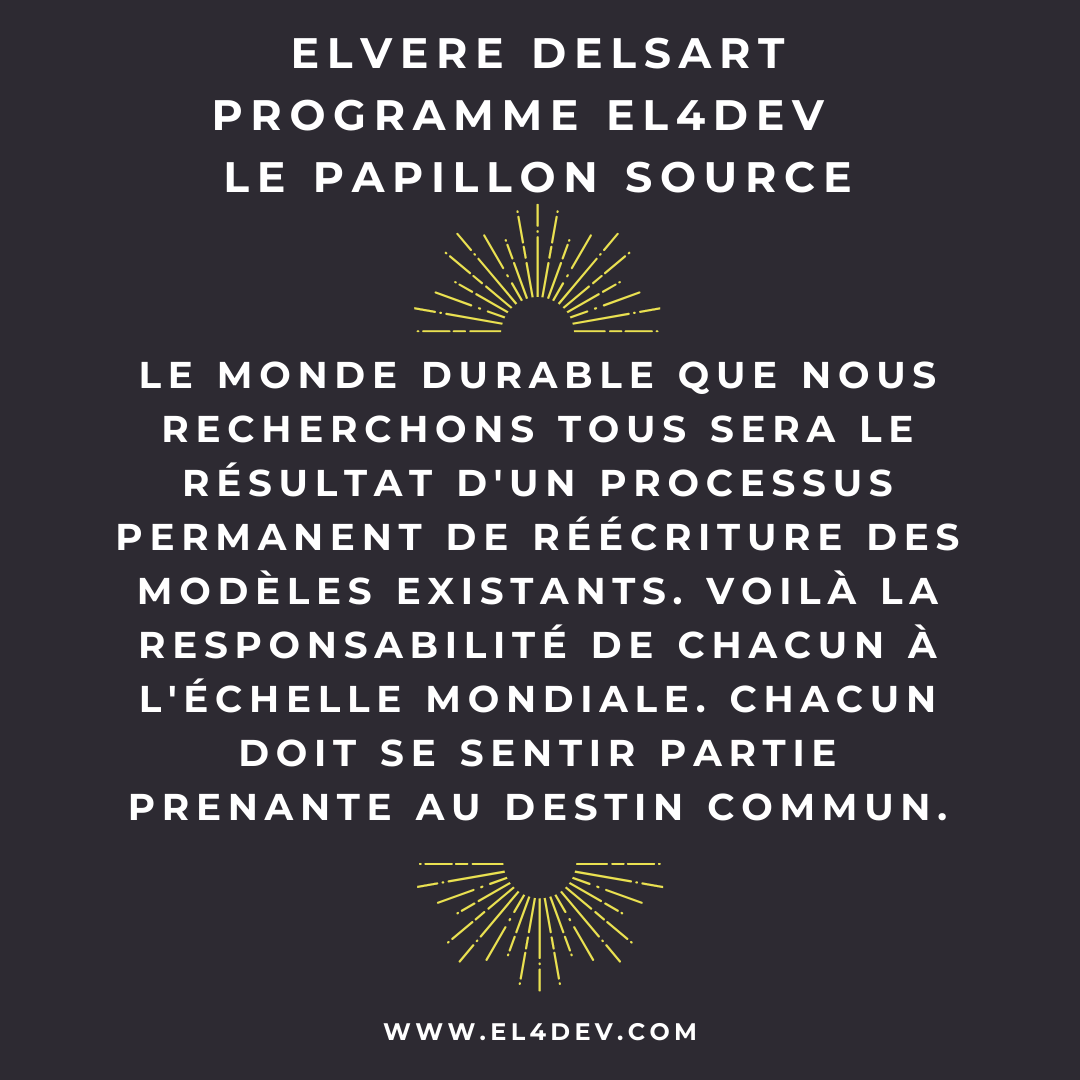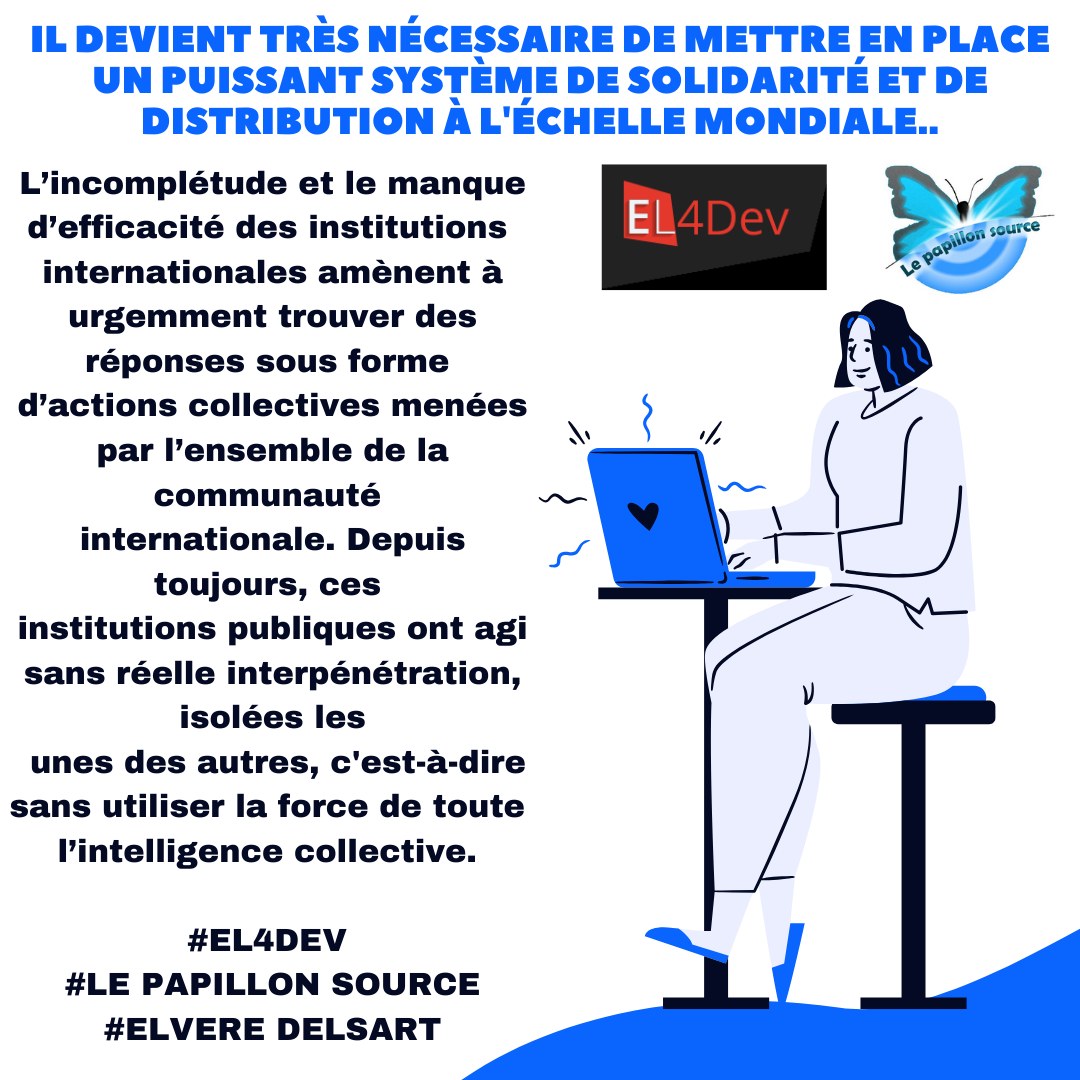 (Eng)
Societal Change Process and Change Support
:
EL4DEV program is an extensive
Systemic and Innovative process of MULTIDISCIPLINARY ENGINEERING, CROSS-NATIONAL COOPERATION, SOCIAL ENTREPRENEURSHIP and CHANGE MANAGEMENT
using
Technology
(Information Technologies, Development of new alternative energies and other solutions),
Transformative entertainment
(Interconnected anti-globalization leisure parks and agro-tourism and agro-climatic plant infrastructures and Media oriented towards the positive) as well as
Research and Development
as engines. This program is entirely for
societal and educational purpose
.
Fields of action:
INFORMATION TECHNOLOGY, TOURISM, ENVIRONMENT, CLIMATE, AGRICULTURE, ENERGY, ART, EVENT, EDUCATION, CULTURE, GOVERNANCE, WELLNESS, NATIONAL & INTERNATIONAL COOPERATION, SOCIAL ENTREPRENEURSHIP
Working to change the world making lofty use of
cybernetics (The science of complex and self-regulated systems)
and
consolidation of talent and good will to international level
- Initiating, stimulating and maintaining an
international widespread movement of ethics, co-engineering, co-construction, sharing of knowledge and skills to enable progress
- Ingeniously teaching interdependence and raising the level of consciousness by real time experiments in order to get people (thanks to information technology) to
become agents for positive change
and reverse this general trend towards individualism, materialism and pessimism -
Conceptualizing unconventional solutions to rewrite the existing socio-economic and behavioural models then meet the various local issues
- Acting singularly locally and ingeniously combining added-values at the global level to
build the future global civil society
– An
alter-globalization program
under development –
A process that requires the involvement of people whose aspirations are similar
.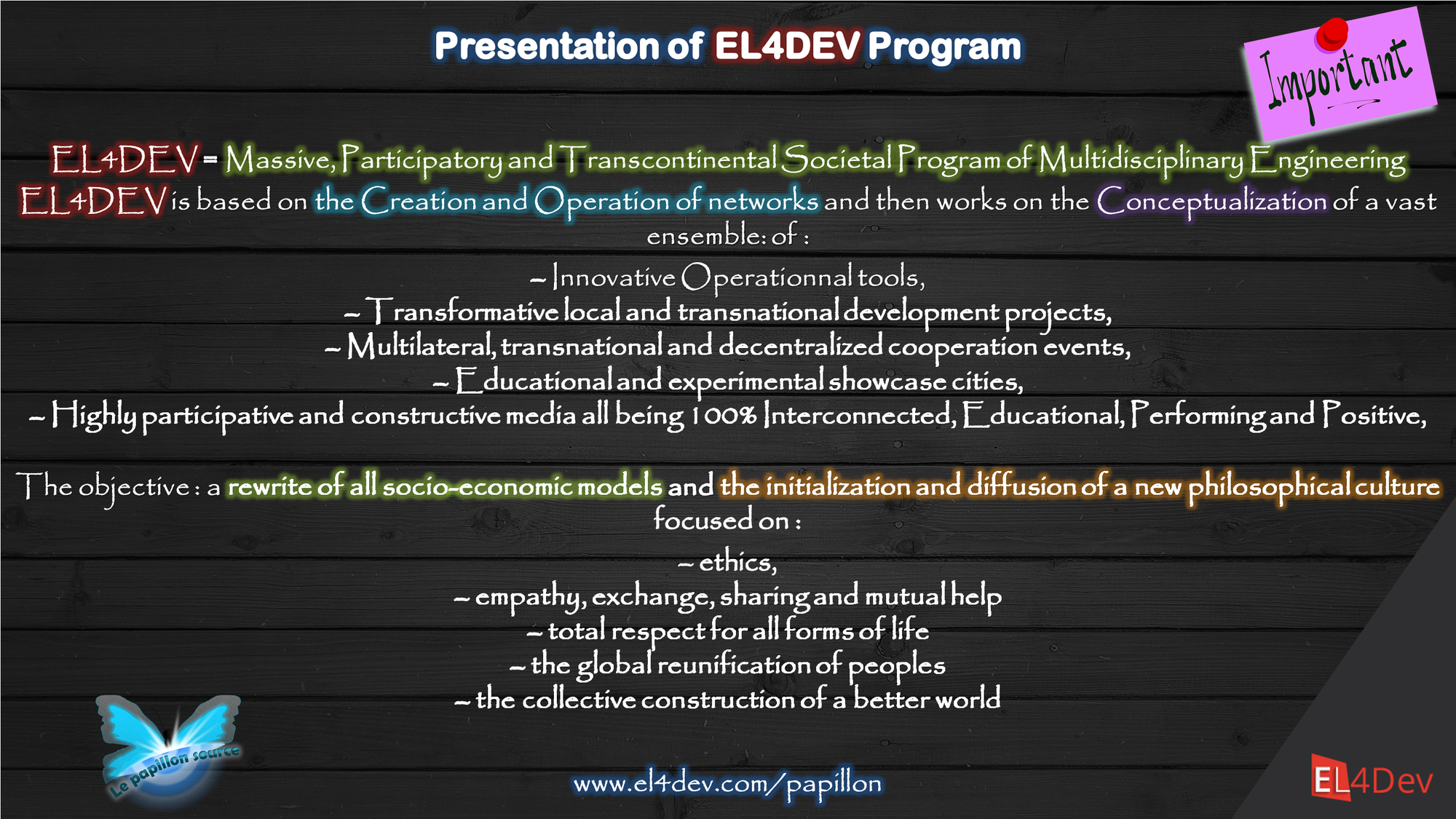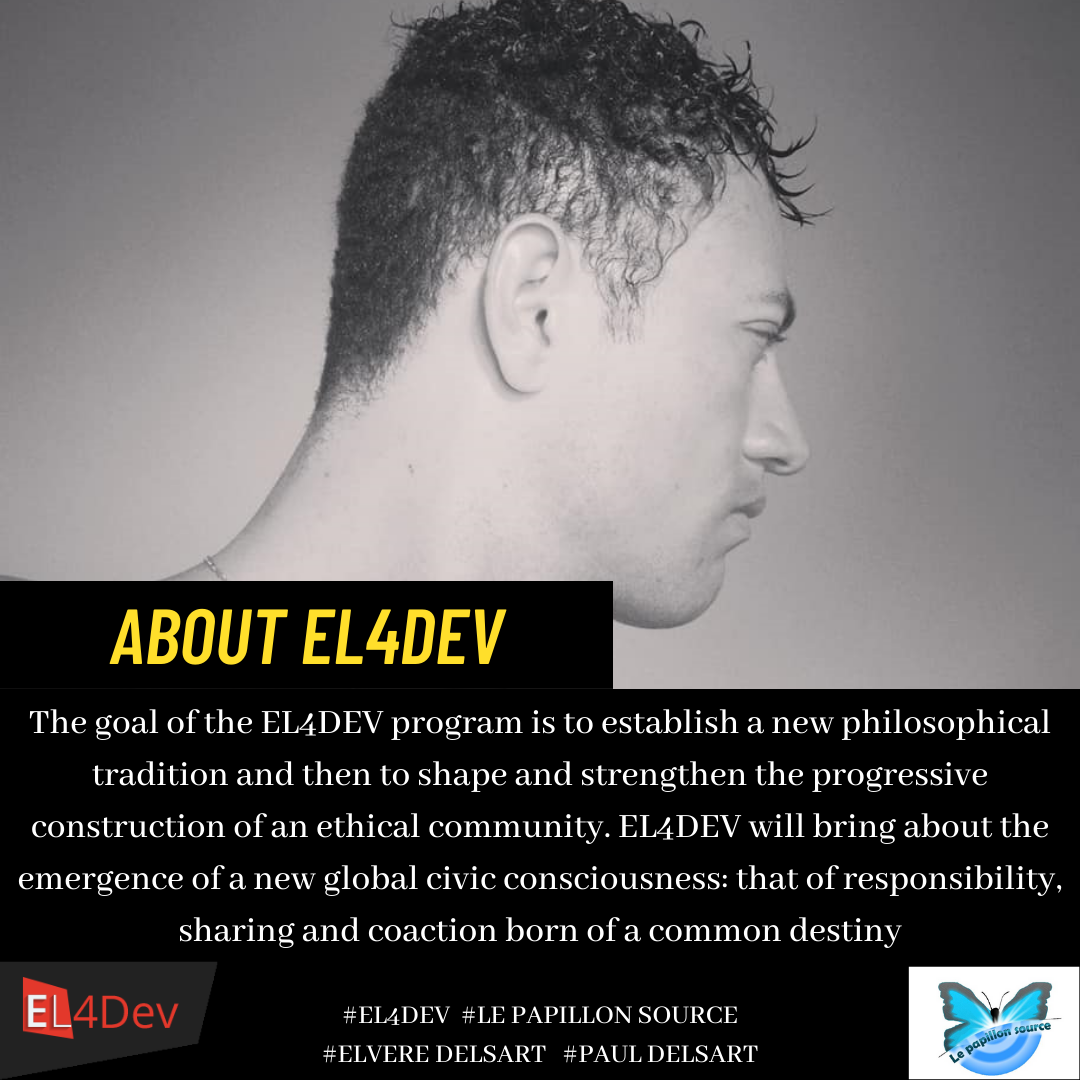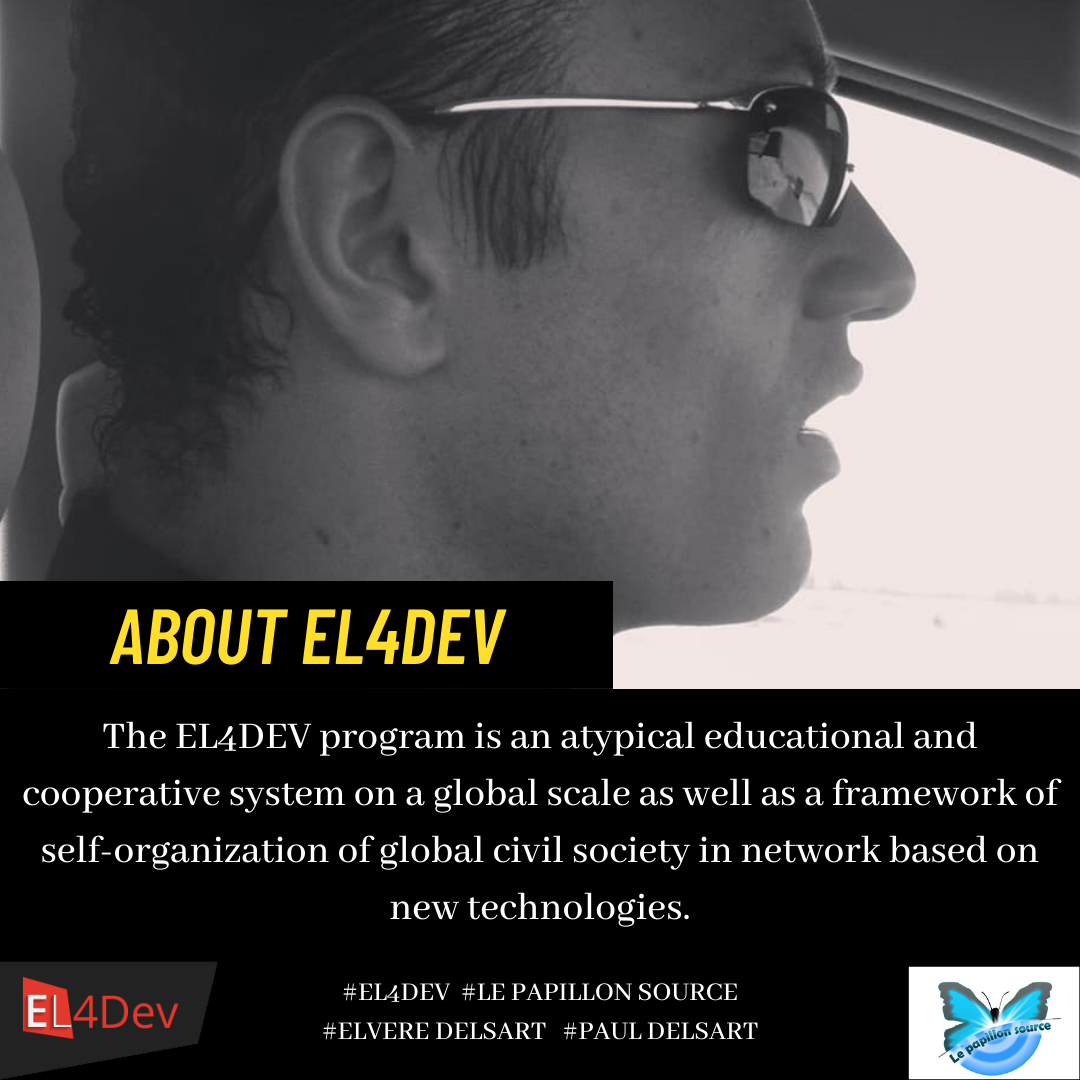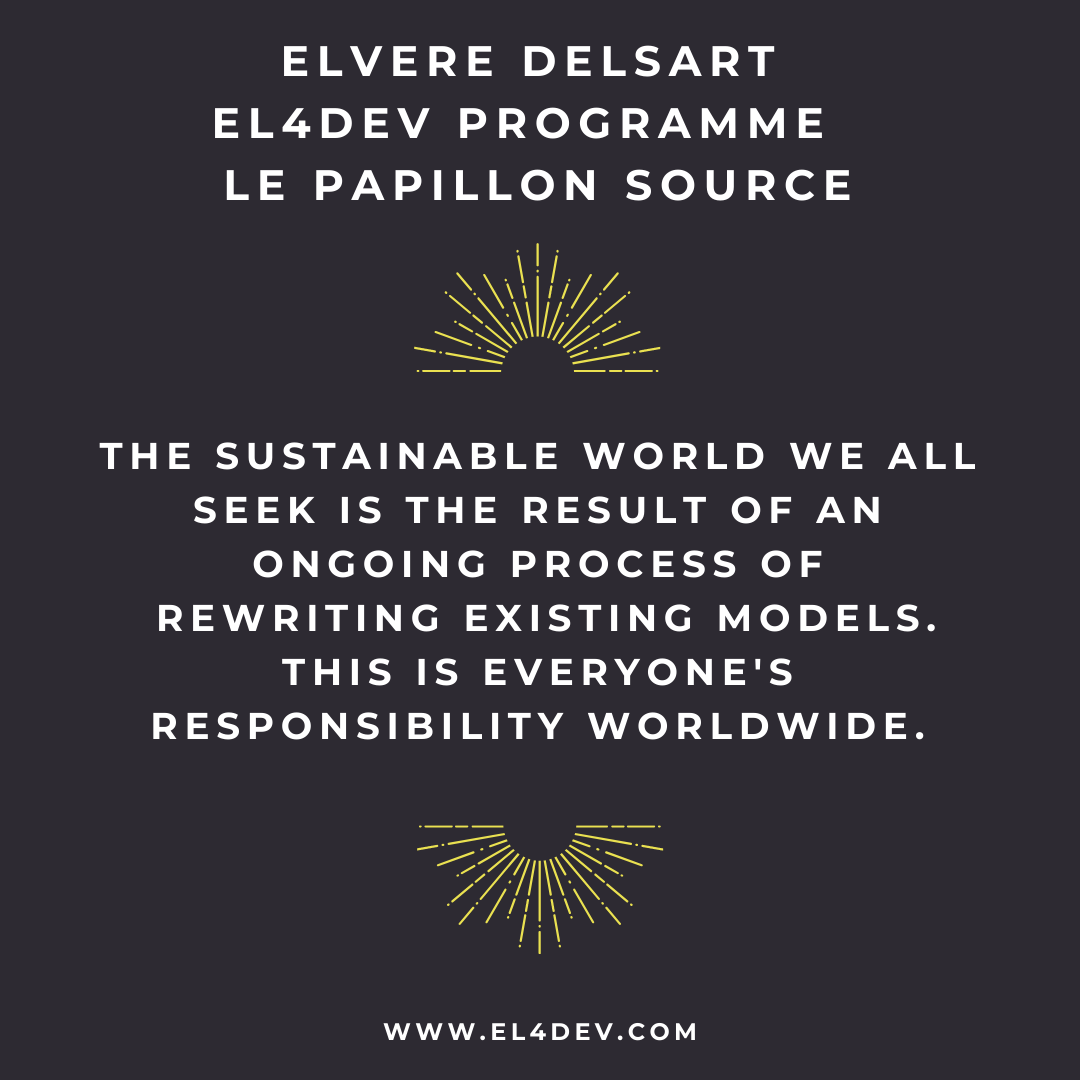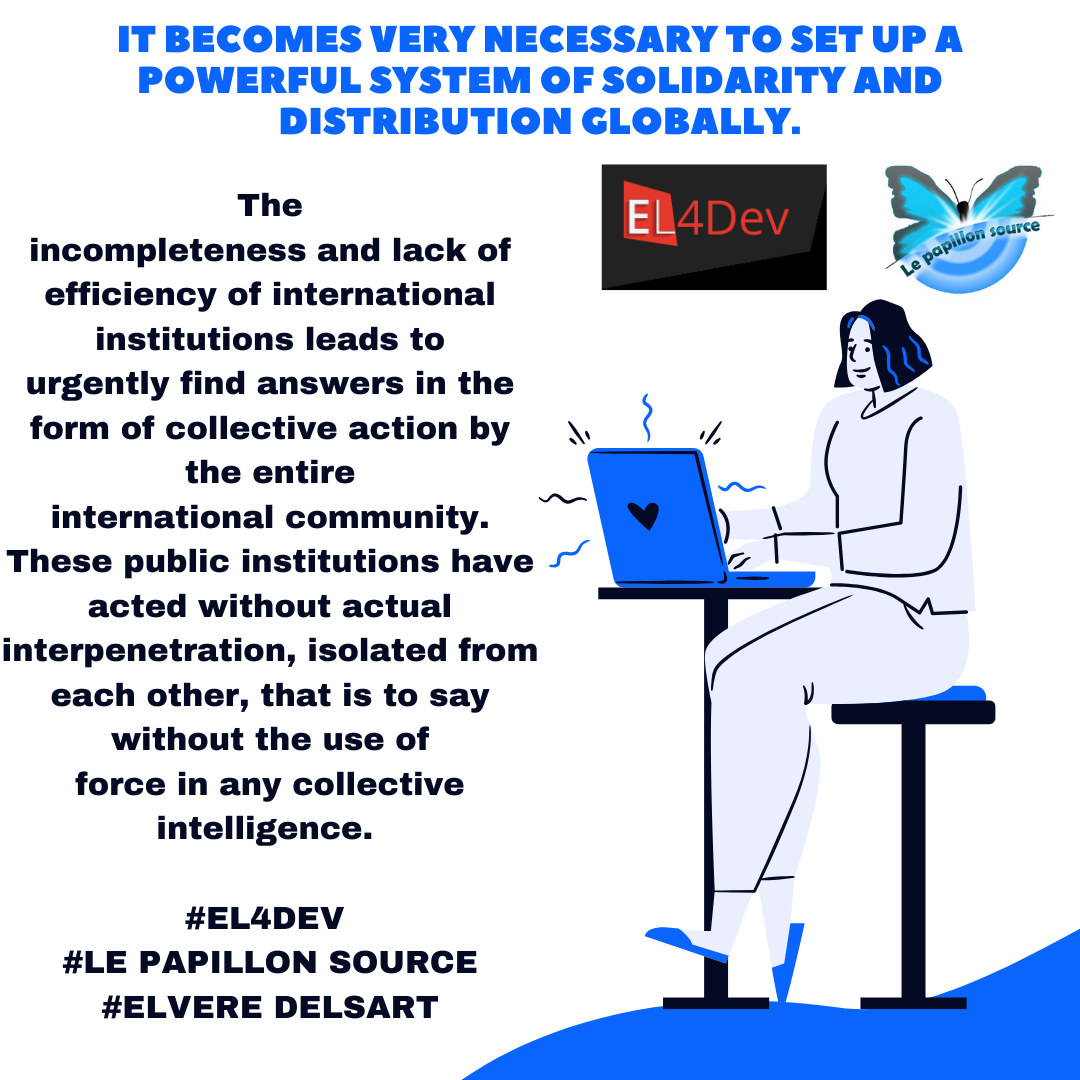 Programme EL4DEV / EL4DEV program:
http://www.el4dev.com/
http://www.el4dev.com/page/introduction
http://el4dev.com/page/human-dignity
http://el4dev.com/page/experimental-academy
http://el4dev.com/page/atypical-startup
http://el4dev.com/page/analysis-experience-concept
http://el4dev.com/page/development-projectshttp://www.el4dev.com/page/big-data

http://el4dev.com/page/dynamics-progresshttp://el4dev.com/page/responsibility-francehttp://el4dev.com/page/about-strategic-deployment-tool
http://www.el4dev.com/feed

Facebook:
https://fr-fr.facebook.com/el4dev/VK:https://vk.com/el4dev
Twitter:
https://twitter.com/EL4DEV

Pinterest:

https://www.pinterest.fr/EL4DEV/
Reddit:
https://www.reddit.com/user/Elvere-Paul-DELSART
Youtube:
https://www.youtube.com/channel/UC8JNU8rO25jb3qycBVybNKg

Dailymotion:
https://www.dailymotion.com/ElvereDELSART/videos

Rutube:
https://rutube.ru/video/person/1096895/?ordering=-created_ts

Portail Web / Web Portal:
http://www.el4dev.net/
SOUS-PROGRAMME le papillon source - LE PAPILLON SOURCE sub-program
https://www.paul-elvere-delsart.net/sous-programme-le-papillon-source-le-papillon-source-sub-program-paul-elvere-valerien-delsart
http://www.el4dev.com/papillon/
Proclamation officielle de la confédération EL4DEV / Empire Vert d'orient et d'occident (Fr)
http://www.fr.el4dev.org/
Official proclamation of the EL4DEV confederation / Green Empire of the East and the West (Eng)

http://www.eng.el4dev.org/
Dossiers de presse EL4DEV - EL4DEV press kits
https://www.paul-elvere-delsart.net/dossiers-de-presse-el4dev-el4dev-press-kits/Brochures/Livres blancs EL4DEV - EL4DEV brochures / White papershttps://www.paul-elvere-delsart.net/brochures-livres-blancs-el4dev-el4dev-brochures-white-papersRevue de presse EL4DEV – EL4DEV press review
https://www.paul-elvere-delsart.net/revue-de-presse-el4dev-el4dev-press-review
Menu de navigation interne – Internal navigation menu
https://www.paul-elvere-delsart.net/navigation-site-website-navigation
Nous avons besoin de sponsors - We need sponsors :

Soutenez-nous sur Paypal – Back us on Paypal:
https://www.paypal.me/LePapillonSource
https://www.paypal.com/donate/?hosted_button_id=S5C6HJF9UEEMA
Soutenez-nous sur Tipeee– We need sponsors, back us on Tipeee:
https://fr.tipeee.com/le-papillon-source
Soutenez-nous sur Patreon– We need sponsors, back us on Patreon:
https://www.patreon.com/LE_PAPILLON_SOURCE_EL4DEVActualités du programme EL4DEV / News from EL4DEV program:
http://www.el4dev.com/feedAssociation LE PAPILLON SOURCE EL4DEV - LE PAPILLON SOURCE EL4DEV non-profit organization:
https://www.net1901.org/association/LE-PAPILLON-SOURCE-EL4DEV,1874386.html
https://www.gralon.net/mairies-france/gironde/association-le-papillon-source-el4dev-leognan_W332021967.htm