(Fr)
Mon rôle est de réaliser de l'ingénierie des systèmes pluridisciplinaire appliquée à la technologie, l'environnement, la société, la diplomatie et la géopolitique
afin que les différents peuples du monde gagnent progressivement en sagesse, en compréhension mutuelle, en autonomie, en souveraineté et en dignité puis s'activent finalement de façon collaborative dans la co-construction d'un monde meilleur.
Je réalise de l'intelligence sociétale
qui se différencie fortement de l'intelligence économique et de l'intelligence sociale en ce que
mes activités coordonnées de collecte et de traitement de l'information sont utiles non pas aux acteurs économiques ni aux acteurs politiques, comme cela se fait depuis toujours, mais à l'ensemble des populations elles-mêmes
.
Je conceptualise et conçois plusieurs projets de développement sociétaux, environnementaux et éducatifs: innovants et transformateurs aux niveaux régional, national et transnational.
Je promeus les concepts de DIPLOMATIE SOCIÉTALE et d'UNIONS POLITICO-SOCIÉTALES puis construis leurs processus et outils.
Je conçois et administre des événements transnationaux de coopération décentralisée sur plusieurs pays simultanément.
Enfin, je suis également
consultant indépendant
et
artiste
.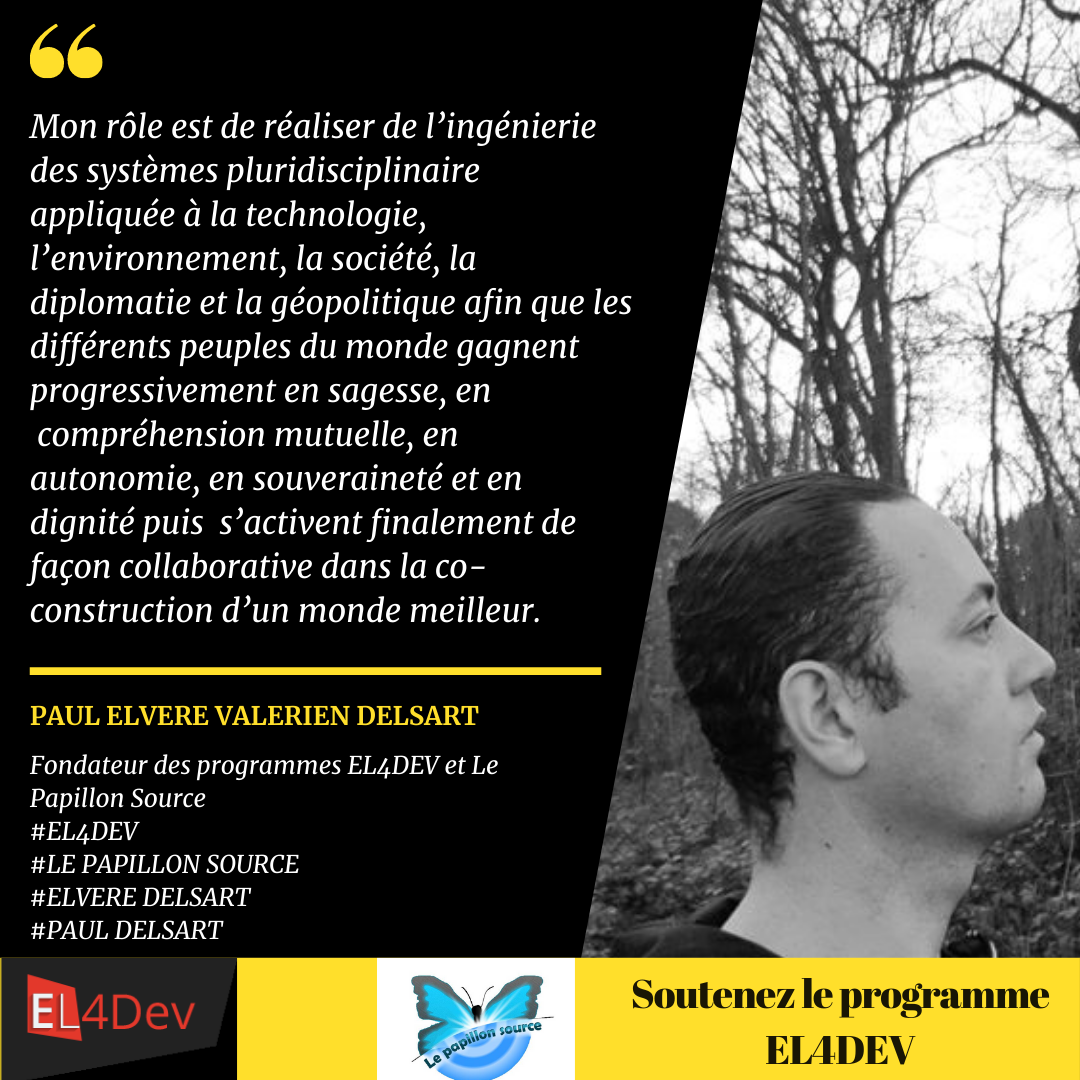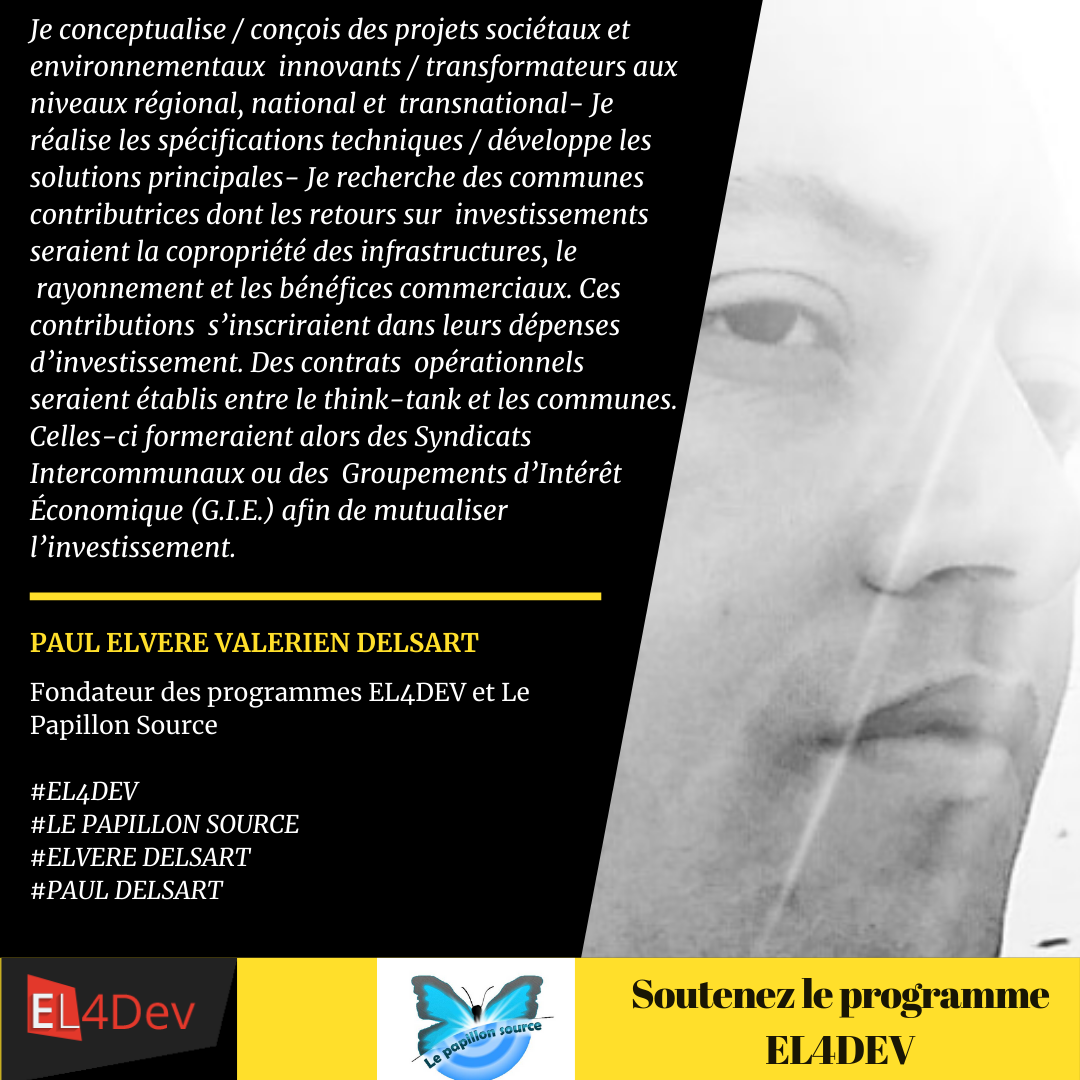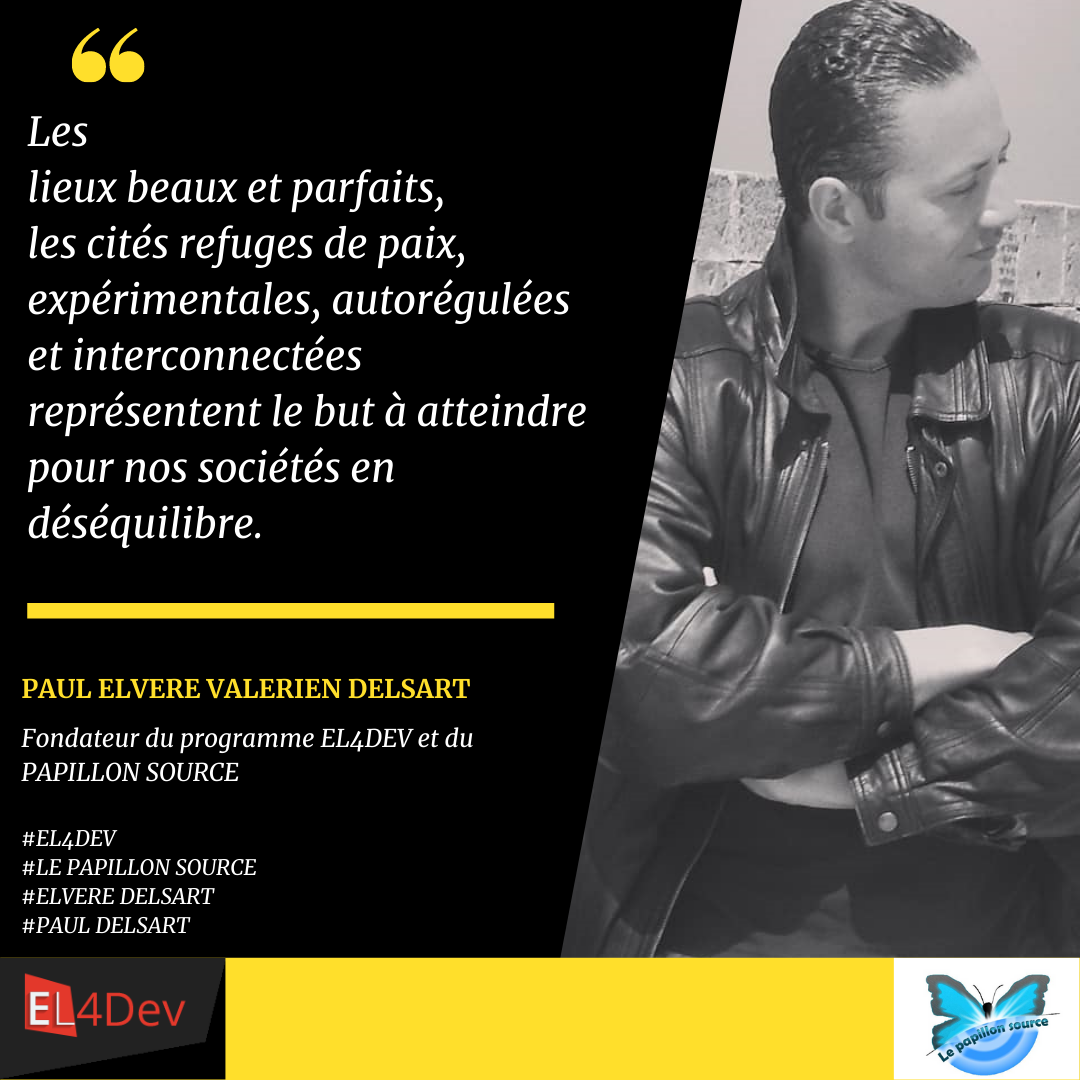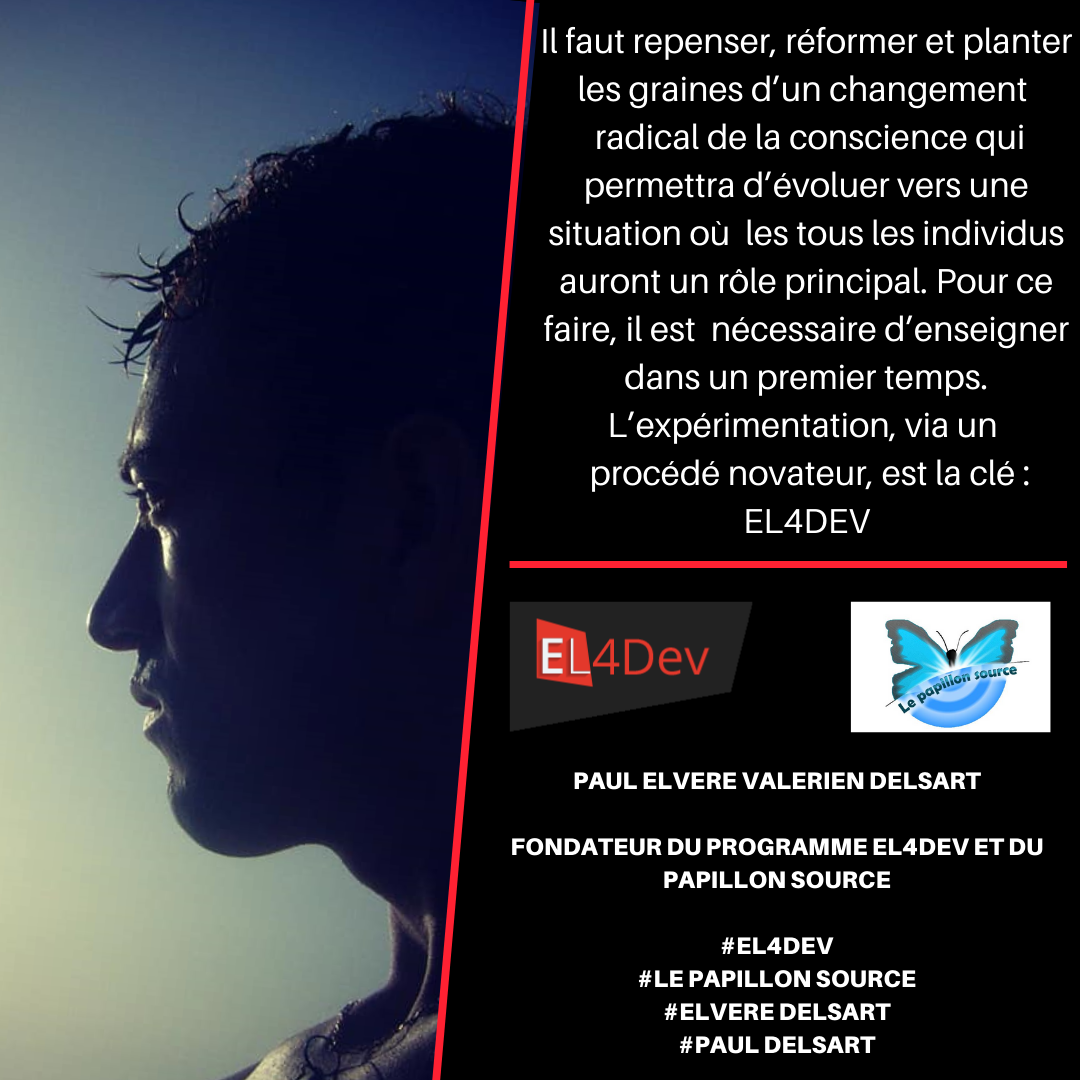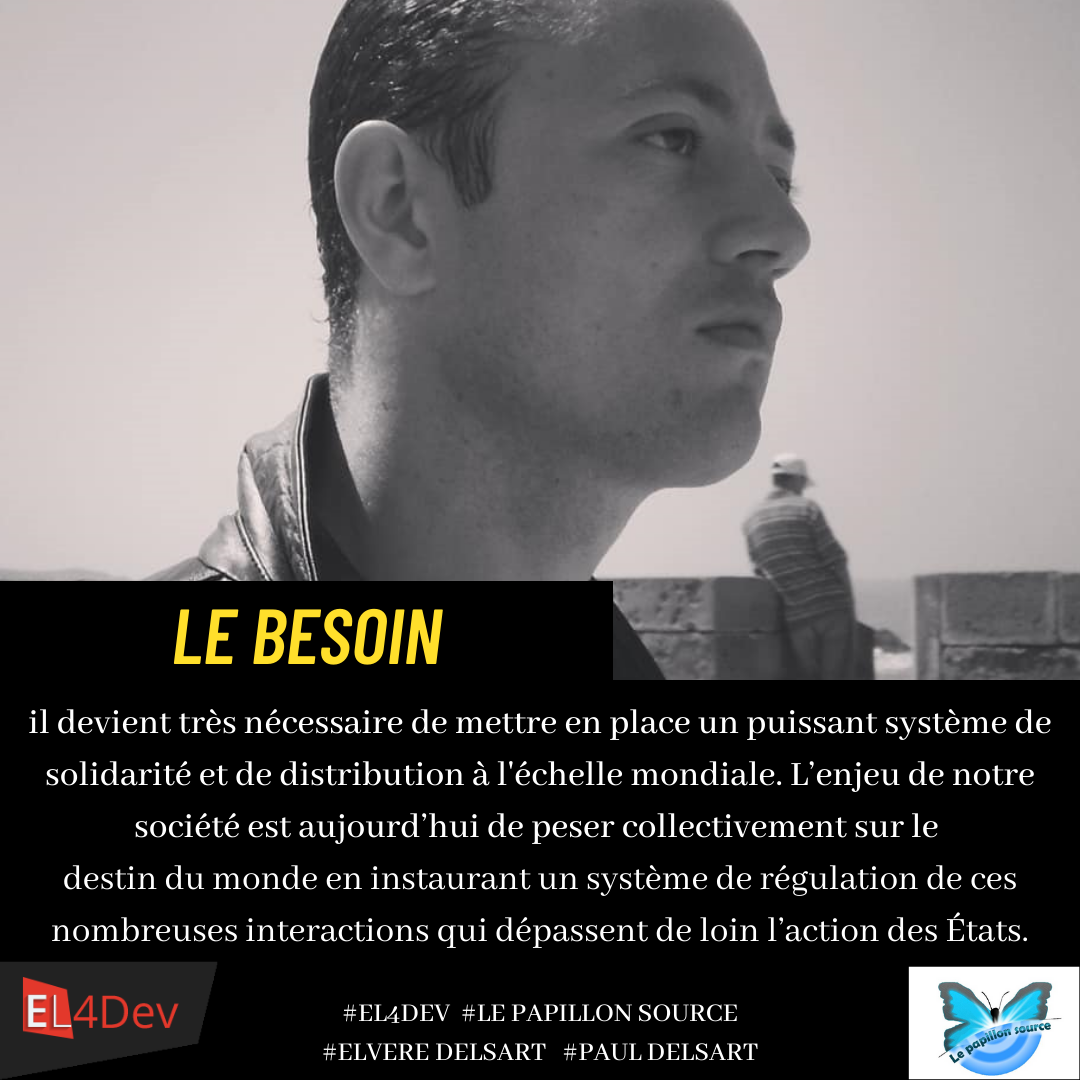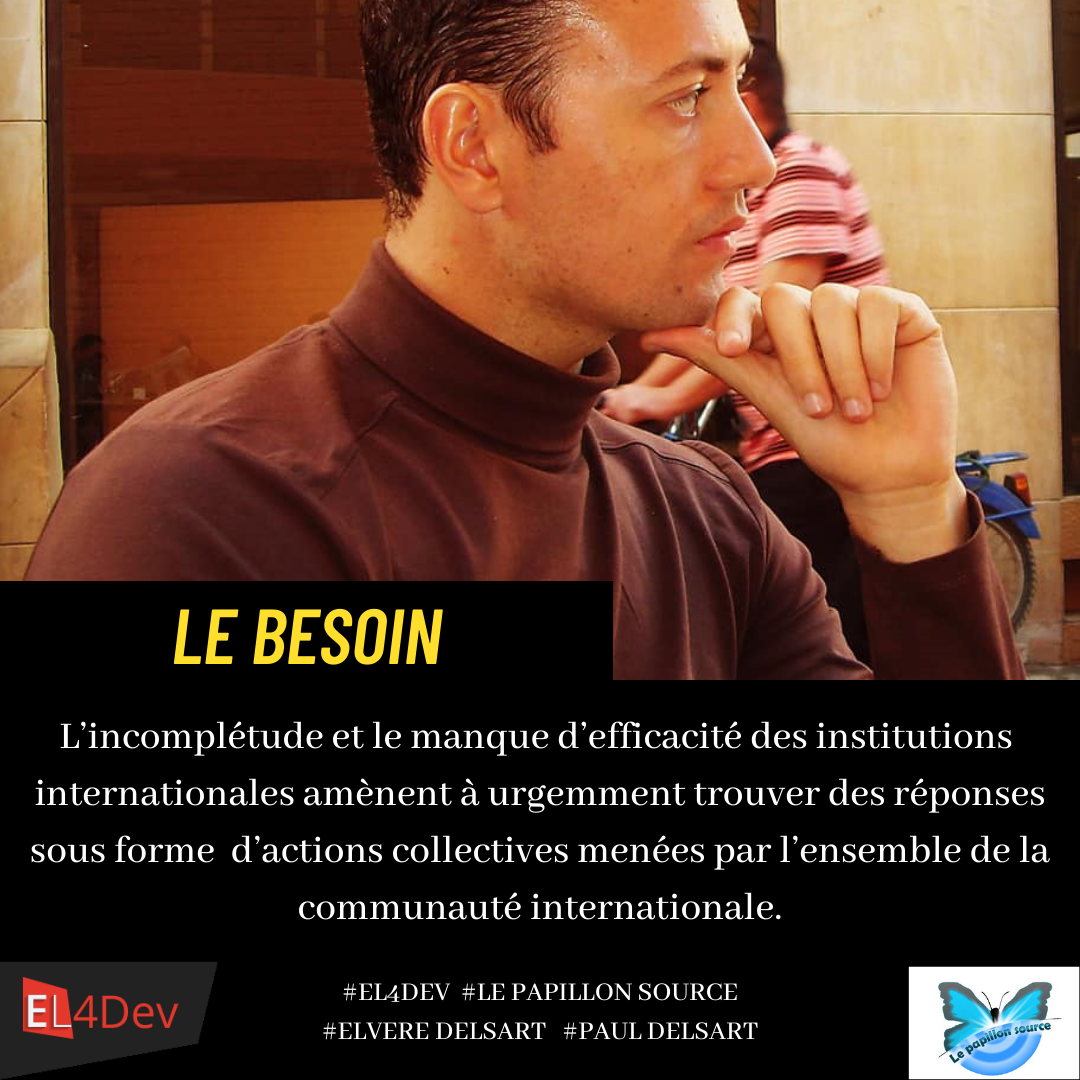 (Eng)
My job is to carry out multidisciplinary systems engineering applied to technology, environment, society, diplomacy and geopolitics
so that the different peoples of the world gradually gain in wisdom, in mutual understanding, in autonomy, in sovereignty and in dignity and then finally activate in a collaborative way in the co-construction of a better world.
I carry out societal intelligence
which differs strongly from economic intelligence and social intelligence in that
my coordinated activities of collecting and processing information are useful not to economic nor to political stakeholders, as has always been done, but to all the populations themselves.
I conceptualize and design several societal, environmental and educative development projects that are innovative and transformative at a regional, national and cross-national level.
I promote the concepts of SOCIETAL DIPLOMACY and POLITICAL-SOCIETAL UNIONS then build their processes and tools.
I design and manage transnational decentralized cooperation events in several countries simultaneously.
Finally, I am also a
freelance consultant
and
artist
.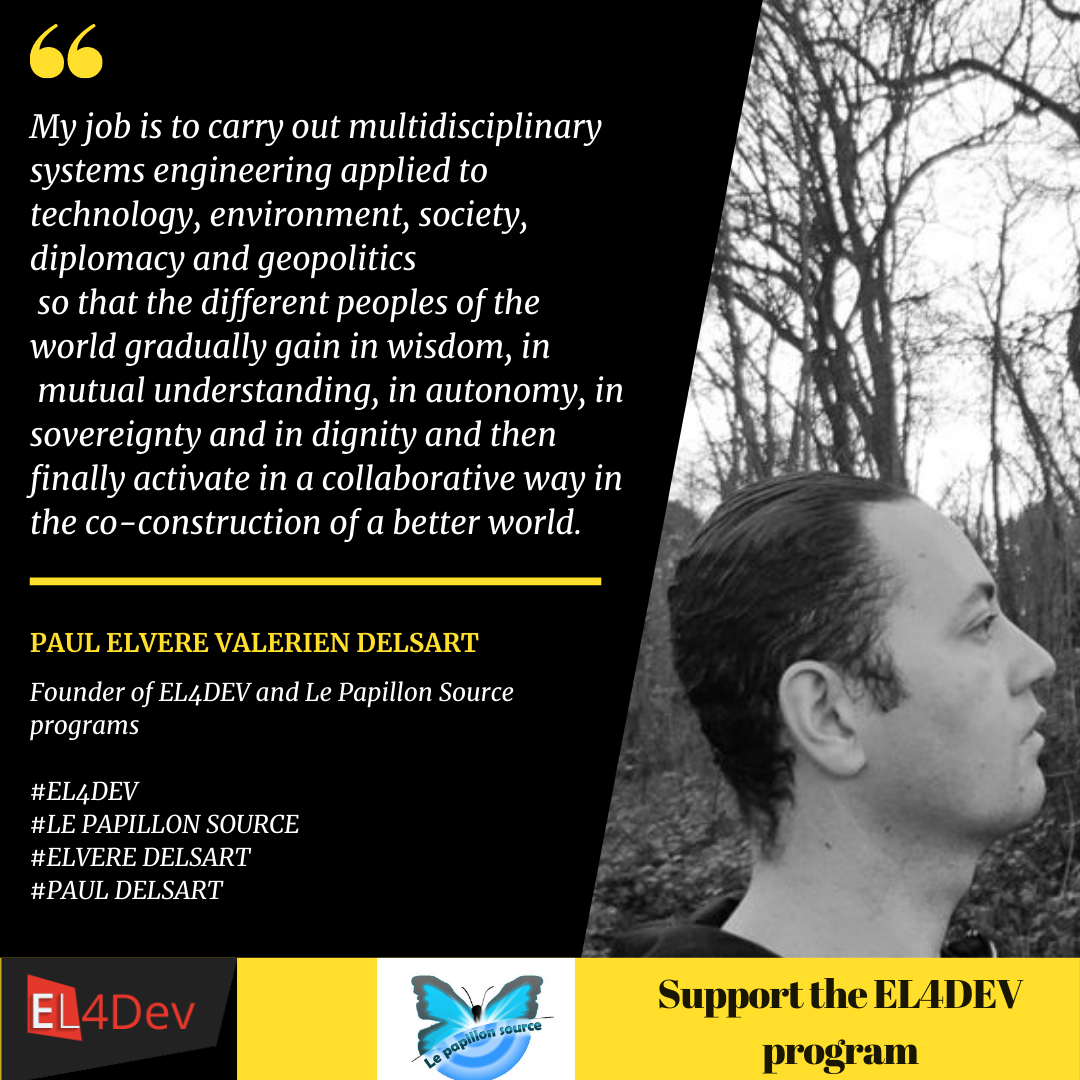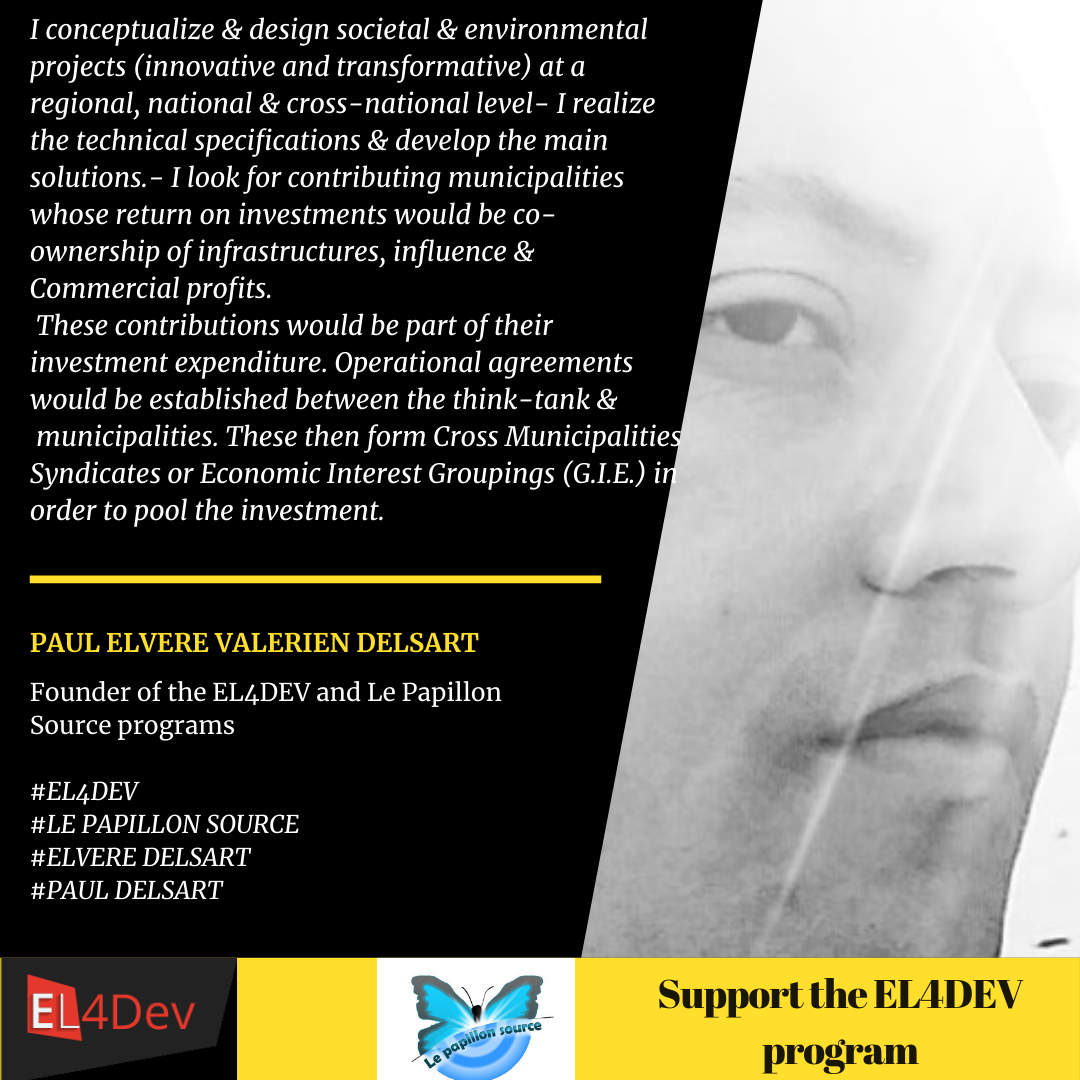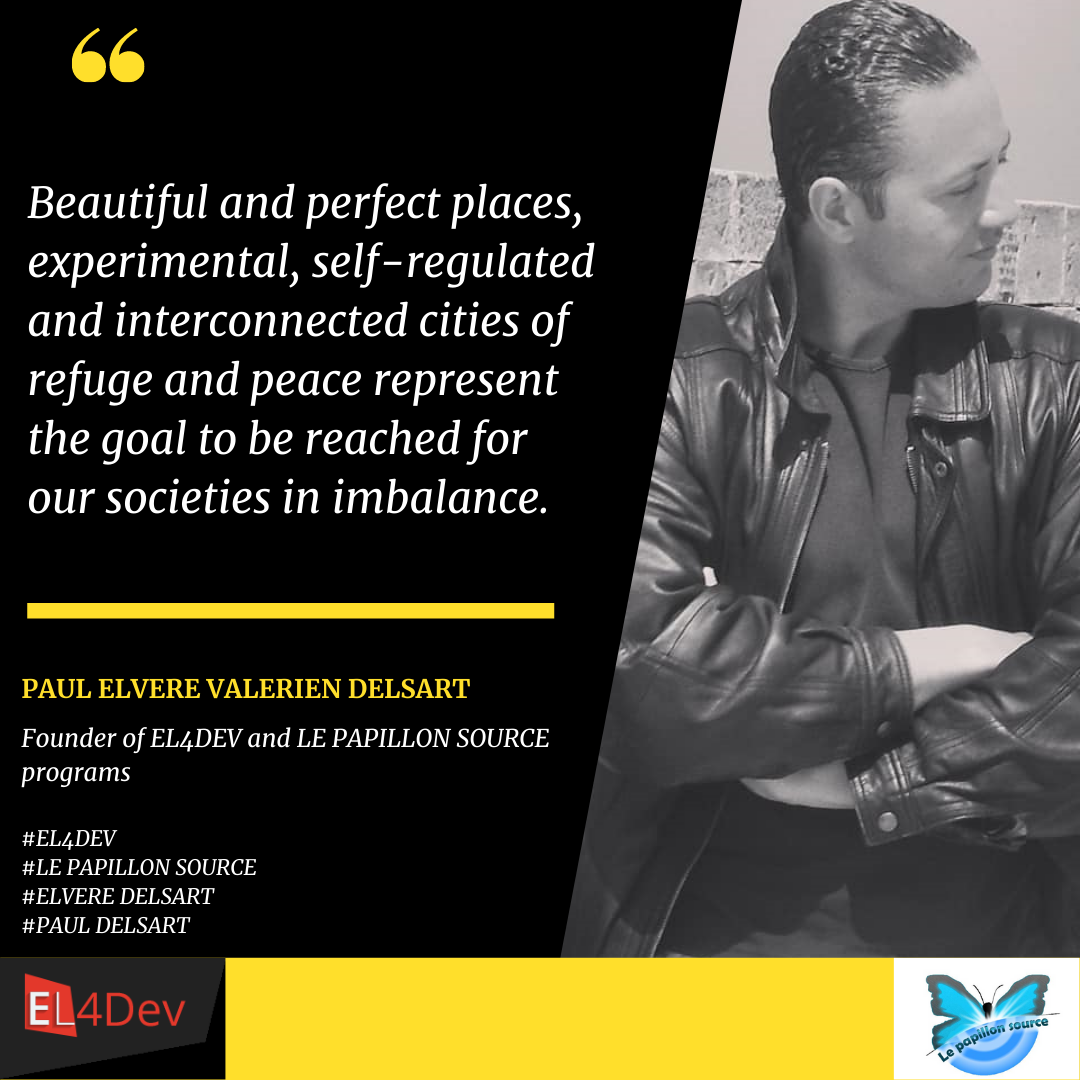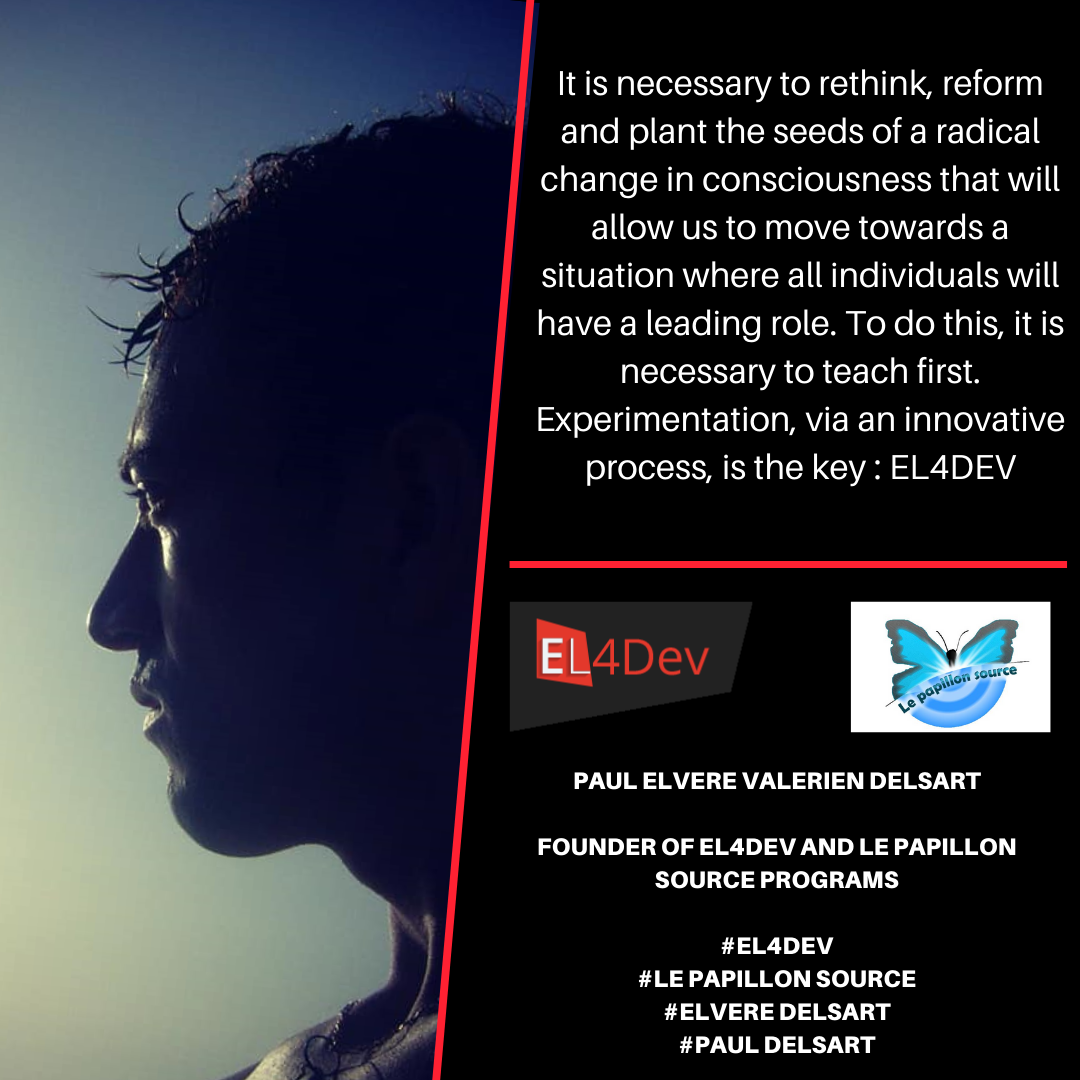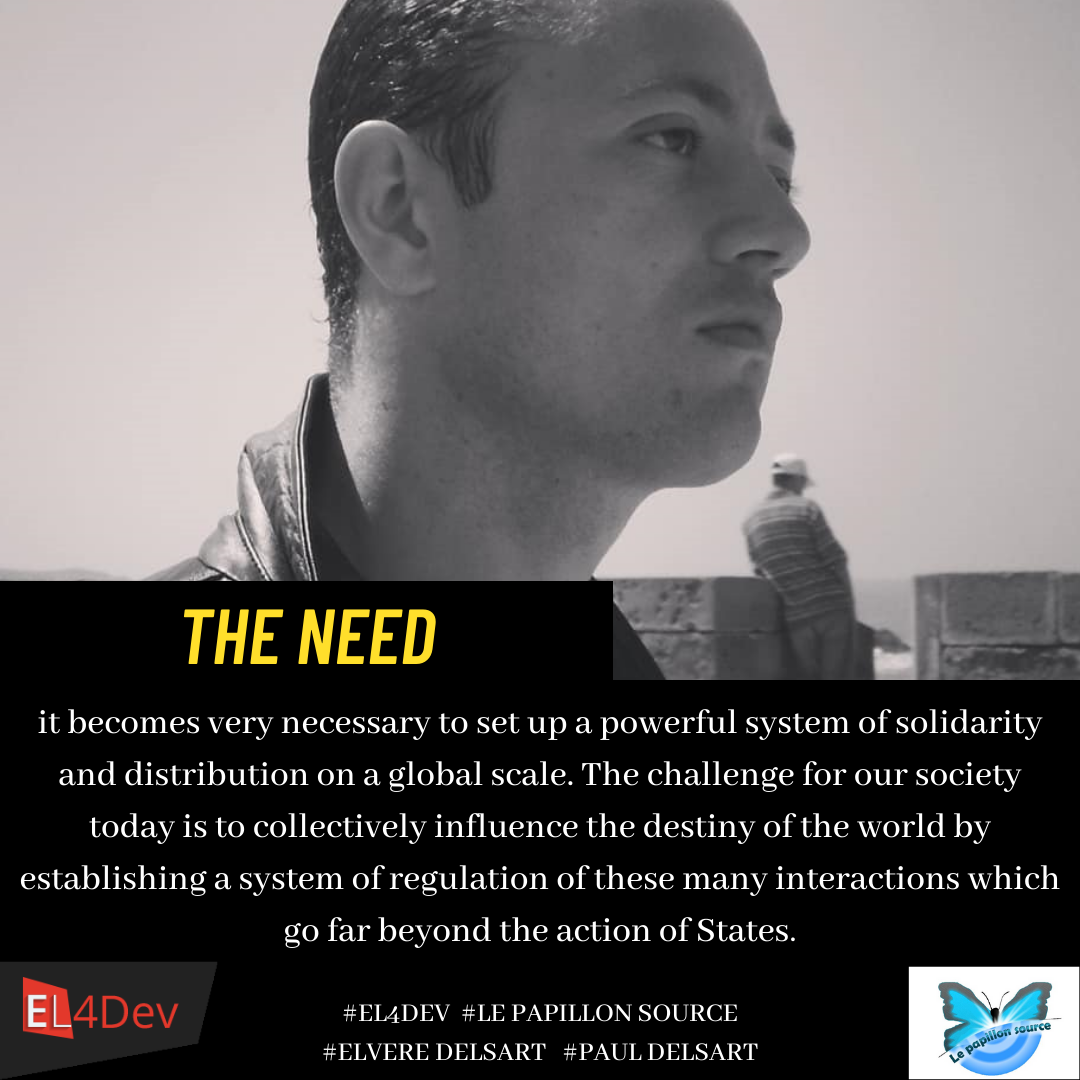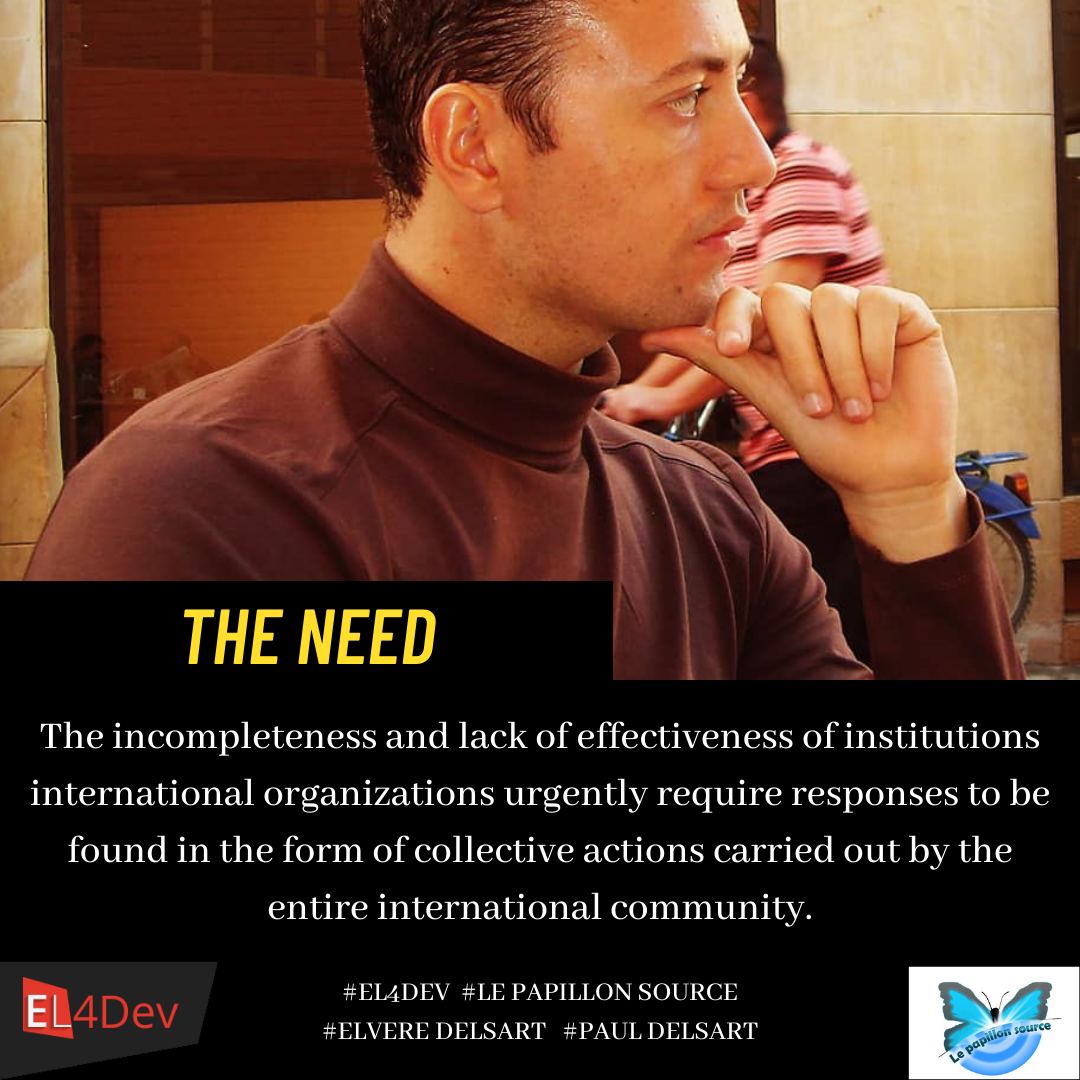 Portail Web / Web Portal:
http://www.el4dev.net/
Programme EL4DEV - EL4DEV program
https://www.paul-elvere-delsart.net/programme-el4dev-el4dev-program-paul-elvere-valerien-delsarthttp://www.el4dev.com/
SOUS-PROGRAMME le papillon source - LE PAPILLON SOURCE sub-program
https://www.paul-elvere-delsart.net/sous-programme-le-papillon-source-le-papillon-source-sub-program-paul-elvere-valerien-delsart
http://www.el4dev.com/papillon/Proclamation officielle de la confédération EL4DEV / Empire Vert d'orient et d'occident (Fr)
http://www.fr.el4dev.org/
Official proclamation of the EL4DEV confederation / Green Empire of the East and the West (Eng)

http://www.eng.el4dev.org/
Dossiers de presse EL4DEV - EL4DEV press kits
https://www.paul-elvere-delsart.net/dossiers-de-presse-el4dev-el4dev-press-kits/Brochures/Livres blancs EL4DEV - EL4DEV brochures / White papers

https://www.paul-elvere-delsart.net/brochures-livres-blancs-el4dev-el4dev-brochures-white-papers
Revue de presse EL4DEV – EL4DEV press review
https://www.paul-elvere-delsart.net/revue-de-presse-el4dev-el4dev-press-reviewMenu de navigation interne – Internal navigation menu
https://www.paul-elvere-delsart.net/navigation-site-website-navigationPlateforme PDF - PDF platform
http://el4dev.info/9 – Renouvellement du monde (livre)
https://www.paul-elvere-delsart.net/9-renouvellement-du-monde
Nous avons besoin de sponsors - We need sponsors :

Soutenez-nous sur Paypal – Back us on Paypal:
https://www.paypal.me/LePapillonSource
https://www.paypal.com/donate/?hosted_button_id=S5C6HJF9UEEMA
Soutenez-nous sur Tipeee– We need sponsors, back us on Tipeee:
https://fr.tipeee.com/le-papillon-source
Soutenez-nous sur Patreon– We need sponsors, back us on Patreon:
https://www.patreon.com/LE_PAPILLON_SOURCE_EL4DEV Actualités du programme EL4DEV / News from EL4DEV program:
http://www.el4dev.com/feedAssociation LE PAPILLON SOURCE EL4DEV - LE PAPILLON SOURCE EL4DEV non-profit organization:
https://www.net1901.org/association/LE-PAPILLON-SOURCE-EL4DEV,1874386.html
https://www.gralon.net/mairies-france/gironde/association-le-papillon-source-el4dev-leognan_W332021967.htmLinkedIn:
https://www.linkedin.com/in/elvere-paul-delsart-840b0339

Viadeo:
https://viadeo.journaldunet.com/p/paul-elvere-delsart-7450929

MyScienceWork:
https://www.mysciencework.com/profile/elvere.delsart

Academia:
http://independent.academia.edu/ElvereDELSARTEL4DEVprogramdirector

Aérocontact:
https://www.aerocontact.com/network/profile/paul-delsart-147557

Rekrute:
https://www.rekrute.com/elvere---paul-delsart-202002201708095e4e4aee9816d566653.html

Bayt:
https://people.bayt.com/paul-elv%C3%A8re-val%C3%A9rien-delsart-33532109/

Twitter:
https://twitter.com/elveredelsart?lang=fr
https://twitter.com/ElverePaul

Instagram:
https://www.instagram.com/el4dev/?hl=fr

Facebook:
https://fr-fr.facebook.com/el.delsart

https://www.facebook.com/Paul-delsart-111174817300638/
https://www.facebook.com/Elvere-Delsart-ART-2443526652601456/

VK:
https://vk.com/el4dev

Youtube:
https://www.youtube.com/channel/UC8JNU8rO25jb3qycBVybNKg

Dailymotion:
https://www.dailymotion.com/ElvereDELSART/videos

Rutube:
https://rutube.ru/video/person/1096895/?ordering=-created_ts

Pinterest:
https://www.pinterest.fr/edelsartco/https://www.pinterest.fr/PaulDELSART/Reddit:https://www.reddit.com/user/Elvere-Paul-DELSART
Tik Tok:
https://www.tiktok.com/@elveredelsart?

Pour commander certaines de mes œuvres - For buying some of my artworks:
https://www.artmajeur.com/e-delsart-consultant